---
---
MESSAGE FROM THE EDITORS
This is the final edition of the Weekly News. For more than a decade Joan has provided you with timely information and reminders of coming Club events. Claudia joined her as co-editor in 2009. The Weekly News has often been a challenge (especially in the early days before Bob Rathke simplified the process) but it has always been rewarding. We will miss communicating with members on a weekly basis but more changes are being planned to improve communication with members. In the interim, you will still receive invitations to special events. Regularly scheduled events will be continue to be posted on the website
CALENDAR
.
Become familiar with the
HHICC website
and you will improve your computing skills and won't miss out on anything.

Thank you for inviting us into your email box each Sunday. Joan Knoettner and Claudia Bristow
---
Presentation - The Apple Calendar App
Monday, December 11th, 2017 from 2:00 PM - 3:00 PM
Presented by Judi Shade
Calendar is a native Apple App. Come and learn how to set up your calendar, use it, share it, and even combine it with others.
Reservations are required, Space is limited to 50.
CLICK HERE TO REGISTER.
---
Message from Jolyn Concerning SIGs
In case you forgot (LOL) We are closing at 4:00 pm on Friday, December 15, 2017, for the Christmas Holidays for two weeks. We will reopen on Tuesday, January 2, 2018. Please note that Jolyn will be available during the holidays to answer questions at resource.center@hhicc.org

First I want to thank Joan Knoettner, Claudia Bristow and Wes Taylor for their many years of service and support to the Hilton Head Island Computer Club. We will miss their input and regular Weekly News items.

As far as Tuesday afternoons, there is NO SIG on Tuesday, December 12th. I will be trying something new in 2018. There appears to be a need for small, focused workshops for our members. I will continue to host a Member Orientation the first Tuesday of each month but this will not just focus on New Members, but any members who need to come in and learn more about what the Resource Center has to offer. Some of the topics I would like to offer under the "workshop" umbrella are Android Phone Workshop & Android Tablet Workshop together or separately); Google Photos Workshop, Windows 10 Startup Menu & Tiles Workshop, Gmail Setup Workshop. Word 2016 Hands-on Workshop; Photoshop Elements Workshop. These will not be "classes" but will allow our members to either use our workstations at the Resource Center or to bring their own laptops in and work and learn on. Please let me know if you have any ideas of workshops you might like or topics that would be helpful to you. These Workshops will take place each Tuesday afternoon at 4:00 pm in the Resource Center. Hope I can help make 2018 a great learning year... resource.center@hhicc.org

---
Christmas Party Photos.
---
The Resource Center will be closed from Monday, Dec 18th through Monday, Jan 1st.

The Resource Center will reopen Tuesday, Jan 2nd, at 10 a.m., ready to answer questions about your new devices!
---
Members Helping Members - Chromebooks
If you are interested in learning about Chromebooks, or already have one and need some help, contact Harvey Beeferman at harveyb@gmail.com. A one-hour personalized appointment/training can be scheduled at the Resource Center for any Friday afternoon,1-4 pm. If you'd like, you could call 843-842-4475 during those hours for help or for an appointment.
---
ALL THINGS APPLE HELP AT THE COMPUTER CLUB
Every Monday morning and Wednesday and Thursday afternoons, a Mac member is at the Resource Center to answer your questions and help you through any issues.
You can also use the iMac computer, bring your laptop, or just come in to get information.
If you have any questions, contact Judi Shade at shade@hargray.com.
---
Assistance with Tablets
Resource Center volunteers are available to help members with their tablets:

iPad on Monday mornings (Judi Shade, Frank Sullivan and Ed Cliff); Wednesday mornings (Wes Taylor and Karen Kemp); Wednesday afternoon (Judi Shade, Ken Carlozzi, Xavier Pereira, and Linda Jackson); Thursday afternoons (Bob Gentzler and Melnee Kasper)Friday mornings (Various Volunteers)
Android on Monday mornings (Joan Knoettner) and Tuesday afternoons (Jolyn Bowler)
Kindle Fire and e-Readers on Monday mornings (Ed Cliff) and Joan Knoettner)
Microsoft Surface: Monday mornings (Joan Knoettner and afternoons (Norm Galloway); Tuesday afternoons (Jolyn Bowler); Thursday mornings (Bob Rathke); Friday mornings (Emory Logan) Chromebooks Friday afternoons (Harvey Beeferman)
---
Please call the Resource Center (842-4475) to verify the volunteer you wish to consult is on duty that day

.
---
Resource Center Substitutes!
Please consider adding your name to our Resource Center Substitute List. The Resource Center is open M-F, in two shifts, 10 AM-1 PM & 1-4 PM, with two volunteers per shift. You would be with a regular volunteer, helping members, and learning along the way. In addition, we will be instituting a training session so that you'll be able to hit the ground running. If you are interested, even if you only have one day of the week when you might be available, please contact Linda Jackson at volunteercoordinator@hhicc.org.
---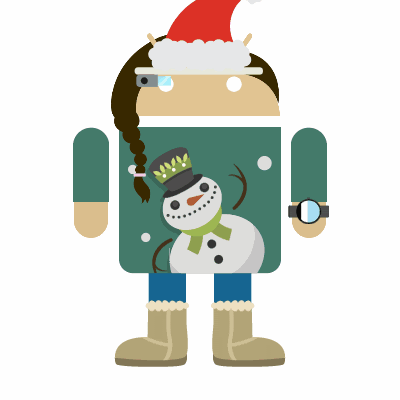 ---
Our thanks to Jolyn Bowler for the animation.